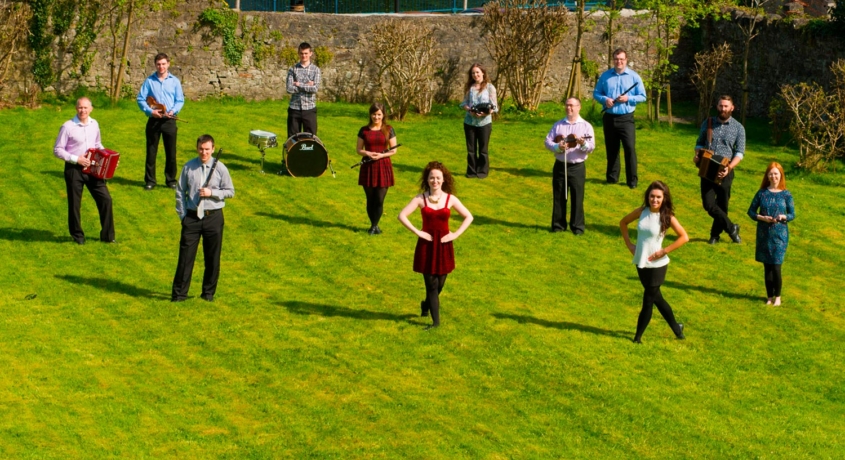 Fleadhfest – Event Press Release
Fleadhfest, an online festival based on Fleadh Cheoil na hÉireann, starts this August Bank Holiday weekend with two live gigs being staged at the Peace Park in Sligo.
On Sunday August 1st at 8pm, the Knocknashee Céilí Band will take to the stage for a performance which will be held in front of an outdoor audience – the first of its kind to be hosted in Sligo this year. Online audiences will also be able to tune in virtually by logging onto Fleadhfest.ie. The Knocknashee is one of Sligo's best known Céilí Bands, and having competed regularly at Fleadh Cheoil na hÉireann, they will bring this alternative Fleadh Cheoil to life with a great opening gig.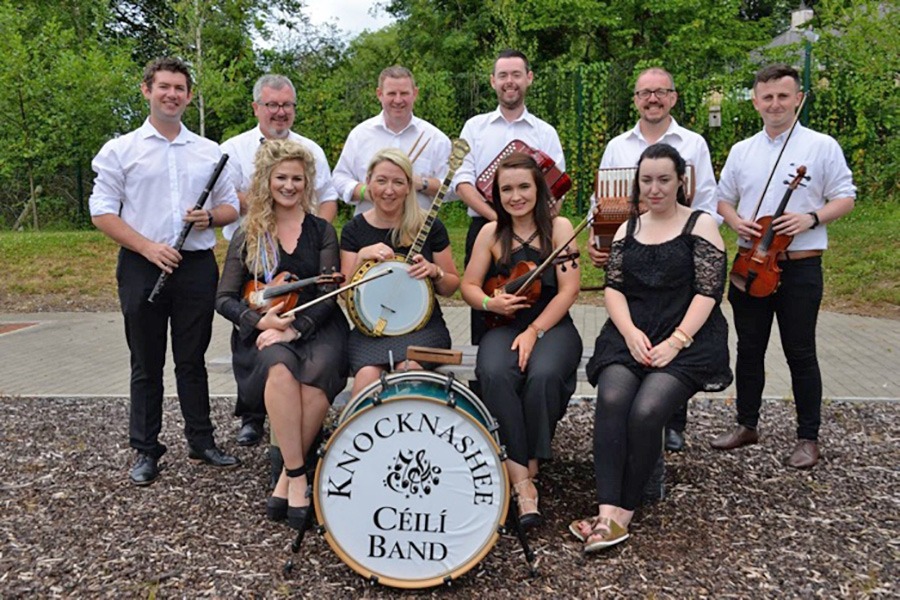 On Monday, another of Sligo's favourites, Téada, will take to the stage for another superb night of traditional music and song. Accompanied by legendary Kerry singer Séamus Begley, and also by the wonderful Sligo singer Niamh Farrell, Téada's gig will no doubt be a festival highlight.
Throughout the festival, support acts will comprise of local groups and musicians. A key element of any Fleadh Cheoil is to broaden the playing opportunities for musicians far and wide. In these difficult times, any opportunities for musicians to play in public have been seriously limited, so Fleadhfest is delighted to provide a platform for these musicians and singers to share their talents with the public, both in person and online.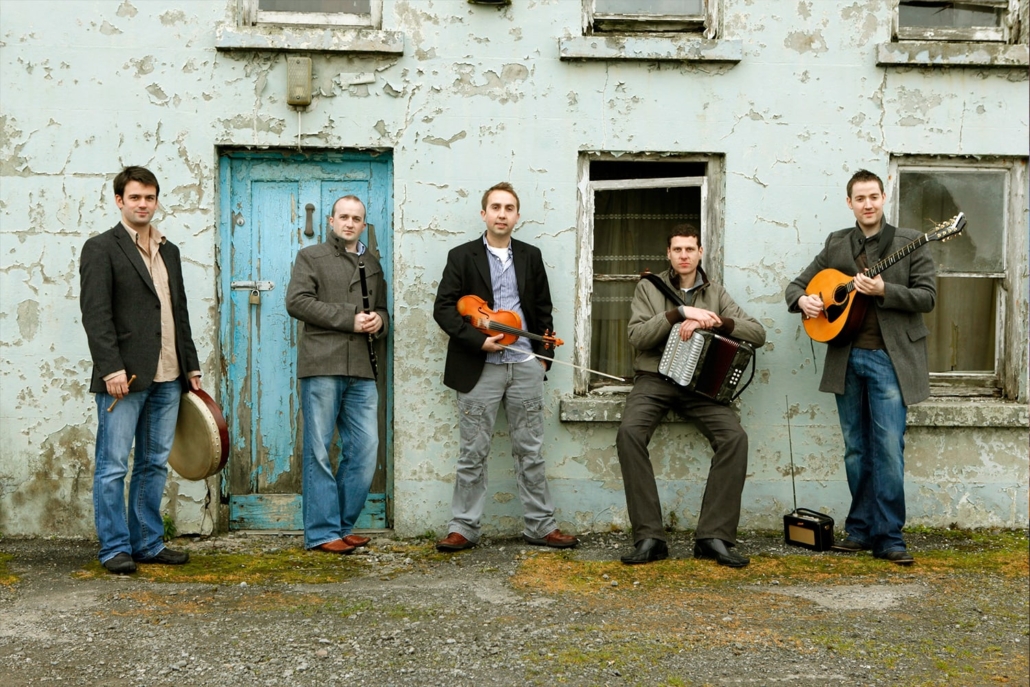 As we move on through the Fleadhfest programme, there's a lot to look forward in our second weekend of the festival. On Thursday August 5th there's a cross border Traditions Meet concert, featuring musicians from a diversity of background and traditions. On Friday it's trad with a twist from Moxie, Saturday brings us the Sligo favourites Dervish and on Sunday August 8th, the live festival concludes with the wonderful Mairtín O'Connor Trio, comprising Galway button accordion player Máirtín O'Connor, Tyrone fiddle player Cathal Hayden and Sligo's own guitarist, fiddler and singer Séamie O'Dowd.
Along with all of these wonderful bands, there will be a host of other live events taking place, many of them being streamed online over the course of the 9 day festival. This includes Trad@Lunch sessions at the Hawk's Well, recitals, lectures and performances as part of Seachtain na hÉigse and special solo competitions, featuring many musicians from far and wide who in other times would be preparing to take part in Fleadh Cheoil na hÉireann.
For further details, ticketing information and details on live streaming of events, please visit Fleadhfest.ie.
https://www.fleadhfest.ie/wp-content/uploads/2021/03/ff-gallery-26.jpg
1000
1500
main-admin-00047
https://www.fleadhfest.ie/wp-content/themes/master/images/fleadhfest-logo-block.png
main-admin-00047
2021-07-29 15:17:56
2021-08-05 08:40:12
Fleadhfest – Event Press Release