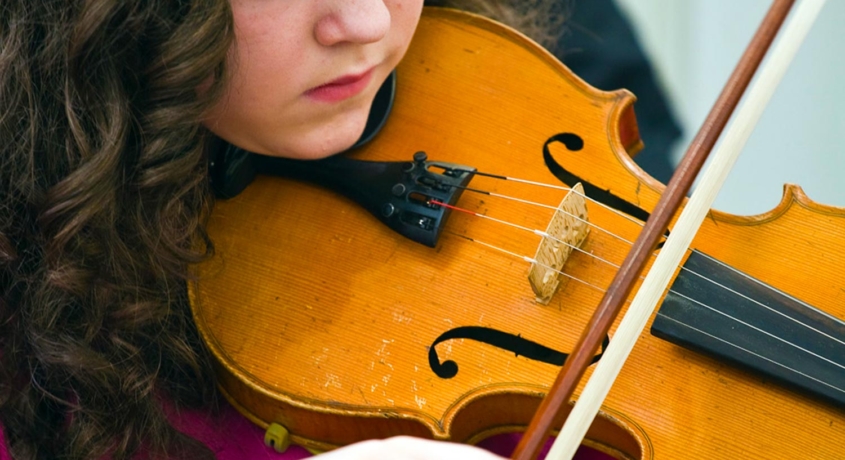 Fleadhfest Solo Competitions
Friday 6th – Sunday 8th August 2021 via Fleadhfest.ie
Solo competitions form a central part of Fleadhfest 2021. Musicians and singers who qualified for the All Ireland Fleadh Cheoil in 2019 (the most recent Fleadh) were invited to take part in the virtual Fleadhfest programme, and hundreds have signed up. Due to Covid-19 restrictions, we are unable to allow more than one musician at a time to take part – so no duets, trios, céilí bands, etc., but we still expect a high quality of performance from our solo musicians.
We'll keep you posted on all of the competition details as they unfold. These will take place at the Institute of Technology in Sligo from Friday 6th to Sunday 8th August. A selection of the competitions will be streamed online via the Fleadhfest and TG4 social media platforms. Note that health guidelines mean that we cannot allow members of the public to attend in person, but you can follow the latest updates on all of the competitions as they happen on our social feeds.
The Comhaltas Competitions Committee, headed up by Majella Bartley, has been in touch with all of the applicants for the competitions and they are currently confirming attendance, and compiling the competition schedule. As soon as that becomes available, all details will be posted to the Fleadhfest website.
The winners of each of the individual competitions will be presented with a unique crystal trophy. And with the hope that we can return to a regular Fleadh Cheoil next year, this prize really will be a once off. Best of luck to all competitors, and we look forward to welcoming you to Sligo.
https://www.fleadhfest.ie/wp-content/uploads/2021/03/ff-gallery-37.jpg
1000
1500
main-admin-00045
https://www.fleadhfest.ie/wp-content/themes/master/images/fleadhfest-logo-block.png
main-admin-00045
2021-05-04 15:22:32
2021-05-11 16:58:30
Fleadhfest Solo Competitions