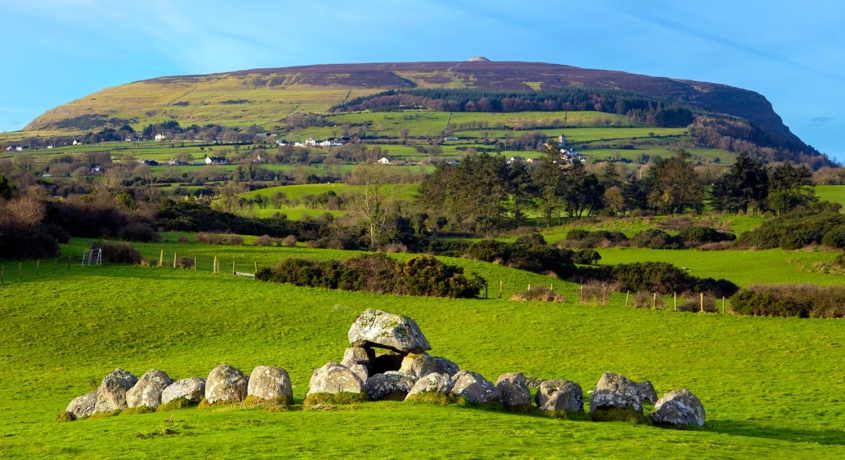 Musical Traditions Meet – appreciating cultural connections across and in between
This year's Virtual Fleadh Cheoil hosts a mini 'Traditions Meet' programme celebrating the Ulster Scots musical tradition alongside traditional Irish music. The programme connects musicians from different cultural traditions and brings together Northern Irish musicians and Sligo musicians. The 'Traditions Meet' programme is a cross-border musical programme supported by the Department of Tourism, Culture, Arts, Gaeltacht, Sport and Media under the Decade of Centenaries 2012-2023 which in acknowledging the historical juncture of the decade of centenaries, seeks to encompass the two main traditions and deepen an appreciation for the musical traditions of Ulster Scots and traditional Irish music on the island of Ireland, as well as and the connections in between.
This small initiative is made up of two events – a lunch time sessions with 'The Two Rev's!' and a Thursday evening 'Traditions Meet' Ensemble involving eleven musicians and dancers from Sligo and Northern Ireland. The Two Rev's!presents two fine traditional Irish musicians Seamus Quinn (fiddle) and Gary Hastings (flute) in what these days is a very rare meeting. Since becoming college buddies forty years ago, the two men, now Reverends in two different denominations, continue to share a passion for Irish music, language and the church. The Two Rev's will bring their respective cultural influences to bear in their music and chatter, and with piano accompaniment by the talented award winning Sligo dancer and musician Samantha Harvey the session is guaranteed to  stir heart, soul and feet! Traditions Meet Ensemble is a concert event in two energetic parts which will re-sound might and magic from the coming together over the course of the evening of the lambeg, bodhrán, djembe drums, fiddle, flute, banjo, accordian, pianao, bouzuki, Uileann pipes, whistles and guitar.   The concert opens with an informal showcasing of Ulster Scots and Irish musical traditions and musical collaboration of a group of seven musicians, and dancers, led by a well-known Northern Irish and Ulster Scots musician, composer, storyteller and presenter Willie Drennan  with Sligo musician Kerrie Herrity Lenehanand will conclude with 4 northern musicians making up Different Drums of Ireland performing both traditional and original songs which celebrate their collective cultural influences.
Bartley Gavin, Chair of the Sligo Fleadh Cheoil Executive Committee said: "We are delighted to work with Sligo County Council and Ruth Gonsalves Moore from The Glens Centre IFI programme at The Glens Centre in County Leitrim to bring this important dimension into the virtual Fleadh Cheoil programme this year. It provides a tremendous opportunity to demonstrate connectivity between cultural traditions and across the island, through music and song". The two events are designed to increase knowledge of differing traditions and connect people through their love of music.
Attendance in person is ticketed (bookable at https://www.hawkswell.com/events) and both events will be live streamed www.FleadhFest.ie/live
'Traditions Meet' concert, supported by the Department of Tourism, Culture, Arts, Gaeltacht, Sport and Media under the Decade of Centenaries 2012-2023 initiative.
https://www.fleadhfest.ie/wp-content/uploads/2021/03/ff-gallery-22.jpg
1000
1500
main-admin-00047
https://www.fleadhfest.ie/wp-content/themes/master/images/fleadhfest-logo-block.png
main-admin-00047
2021-08-05 14:45:52
2021-08-05 18:42:55
Musical Traditions Meet – appreciating cultural connections across and in between