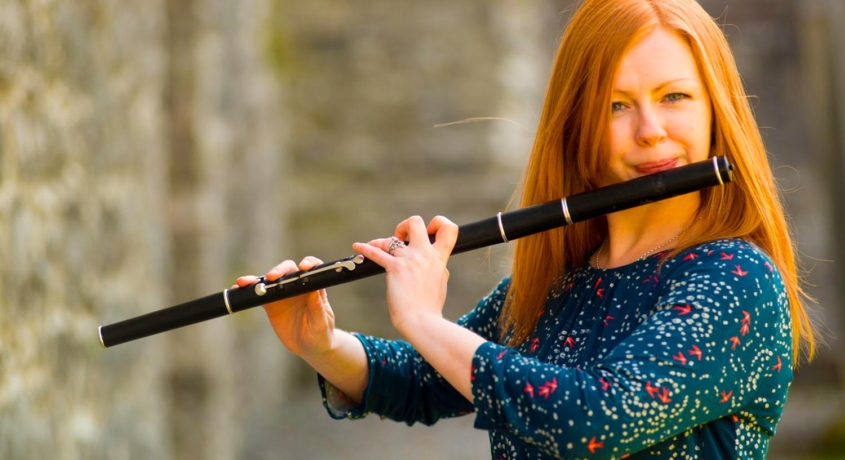 Fleadhfest – a virtual Fleadh Cheoil this summer
Due to the cancellation of Fleadh Cheoil na hÉireann, a new online traditional music festival
will take place instead this August 1st-9th.
Hosted in Sligo, along the Wild Atlantic Way, Fleadhfest will be a mix of the virtual and the
actual, with all events being streamed online, and festival organizers allowing for the
attendance of limited numbers of the public, if Covid guidelines allow.
"It will give followers of traditional music something they've not seen or heard in over a
year," says Bartley Gavin, Chair of Fleadhfest, "and that's musicians playing live music in the
open air in Sligo. And with the country beginning to open up, we hope that this will also
involve an situation whereby members of the public will be allowed to attend in person and
not just online."
It's important therefore that the Fleadhfest programme will therefore show a degree of
flexibility in how the events are planned. The festival organizers aim to stream a number of
live events each day, and will choose locations where it will become possible – even at a late
stage – to allow for the participation of members of the public.
"It's a challenge, but one we are really looking forward to," says Peter Farrell, Fleadhfest
committee member, about the upcoming festival. Peter, along with Bartley and others
involved in Fleadhfest, were also part of the organizing teams which hosted two very
successful Fleadhanna Ceoil in Sligo in 2014 and 2015, and he hopes that Fleadhfest will
raise the spirits of the community once again.
"We all need a lift," he adds. "We think that the programme will work on all levels, for the
people in Sligo, and for those watching in online. And while it will be different to a typical
Fleadh Cheoil, people will see that many of the events you'd see at every Fleadh Cheoil will
also be part of our programme here."
Fleadhfest will host a number of big names on the main stage, live streaming every evening
during the nine day festival. In addition, a lunchtime gig will also take place at the festival
sheebeen, an outdoor space designed to look like a typical pub. And throughout the
weekend, Fleadhfest competitions will take place, some of which will be streamed
throughout the day, and TG4 will also broadcast a number of concerts during the weekend.
So, as we head into the Summer, it promises to be a time for optimism, when we can look
forward to sharing tunes with each other once again, and perhaps being able to attend
events in person. All tickets for any of the events will be issued in advance, so it's important
that if members of the public want to find out more – about the concerts, sessions,
competitions, tickets, or whatever, that they sign up to the Fleadhfest ezine which will bring
you the latest information – visit www.Fleadhfest.ie.
https://www.fleadhfest.ie/wp-content/uploads/2021/03/ff-gallery-27.jpg
1000
1500
main-admin-00045
https://www.fleadhfest.ie/wp-content/themes/master/images/fleadhfest-logo-block.png
main-admin-00045
2021-05-04 15:21:49
2021-05-11 16:57:42
Fleadhfest – a virtual Fleadh Cheoil this summer